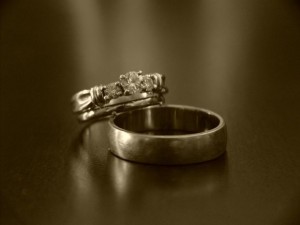 Divorce
No one likes it and no one would get married if they thought they would end up in it; however, divorce is a reality and sometimes the best option to resolve a difficult situation. In some cases, a couple just wants a quick out and can amicably agree as to how things should be split up. However, there are many issues of concern whether the divorce is contested or uncontested. These may include: finances, property, children, insurance, etc. This list does not contain all the emotional issues that occur as well which can be some of the harder problems to handle. In many instances, if the assistance of a lawyer is not used, a party is likely to forget about something important and will end up paying for it in some way later. The attitude of "I do not care, I just want out," is normal, but also a good reason why you need someone else to deal with your divorce. That attitude can harm you later down the road. Some areas that an attorney can help you consider are: child support and custody, alimony, help going back to school in some cases, health insurance, pension plans and retirement, etc.
Many people say that they cannot afford an attorney, but in reality, one cannot afford not using an attorney. In some instances, your spouse may have to assist in paying for your legal costs. If you feel that divorce is your only option, an attorney can help make this process go as smoothly as possible and fight hard for you.
Custody
When dealing with matters of custody over a child, the law wisely requires that a custody arrangement always be in the best interests of the child. Whether it is establishing custody or modifying a previous agreement, an attorney can help you make sure that your child's best interests are in place.
Prenuptual Agreements
A prenuptual agreement is not something that just celebrities and wealthy people do. There are many good reasons that a prenuptual agreement should be used. Often times when more mature persons marry, they bring a lot of assets and concerns to the marriage. In some cases, a marriage that occurs later in life involves two entire families coming together. There are always some concerns about what will happen to one's assets and resources in the event that the marriage does not work out. For the ease of everyone, it is better to just make a contingency plan ahead of time through a prenuptual agreement.
Adoption
Adding a child to one's family is one of life's greatest joys. The adoption process involves a lot of administrative burdens and headache. A lawyer can help smooth this process along for you and help ensure that your adoption happens.